Live Streaming of over 4,000 Class Sessions for Junior High and High School Students Aoizemi
Aoizemi
LiveShell X
LiveWedge
Cable LAN
Seminar / Conference
Aoizemi now uses LiveShell X to achieve high quality and simplify troubleshooting operations during live streaming.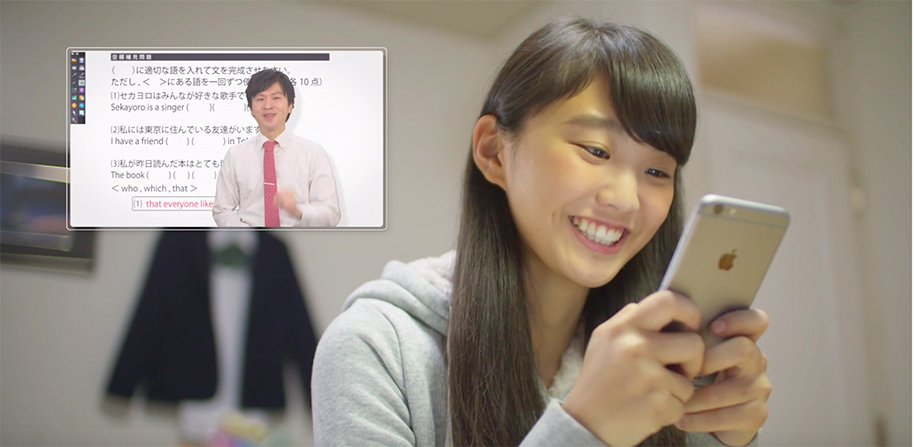 Aoizemi(https://www.aoi-zemi.com/) is an online cram school that allows junior high and high school students to study at their own pace and offers the optimal learning experience for a generation of "smartphone-native" students. It delivers live streams of 8 lectures every week, including 5 lectures for junior high school students and 3 lectures for high school students. The participating students can learn by watching the live lectures on their smartphones, tablets or computers.
Previously, Aoizemi was using a video capture card to carry out the live streams on a computer, but after implementing LiveShell X, it is now possible to live stream with a single staff member to handle streaming operations without any issues. Another major advantage of Aoizemi's new LiveShell X based setup is that a staff member can operate the LiveShell X Dashboard remotely while live streaming a class session.
System architecture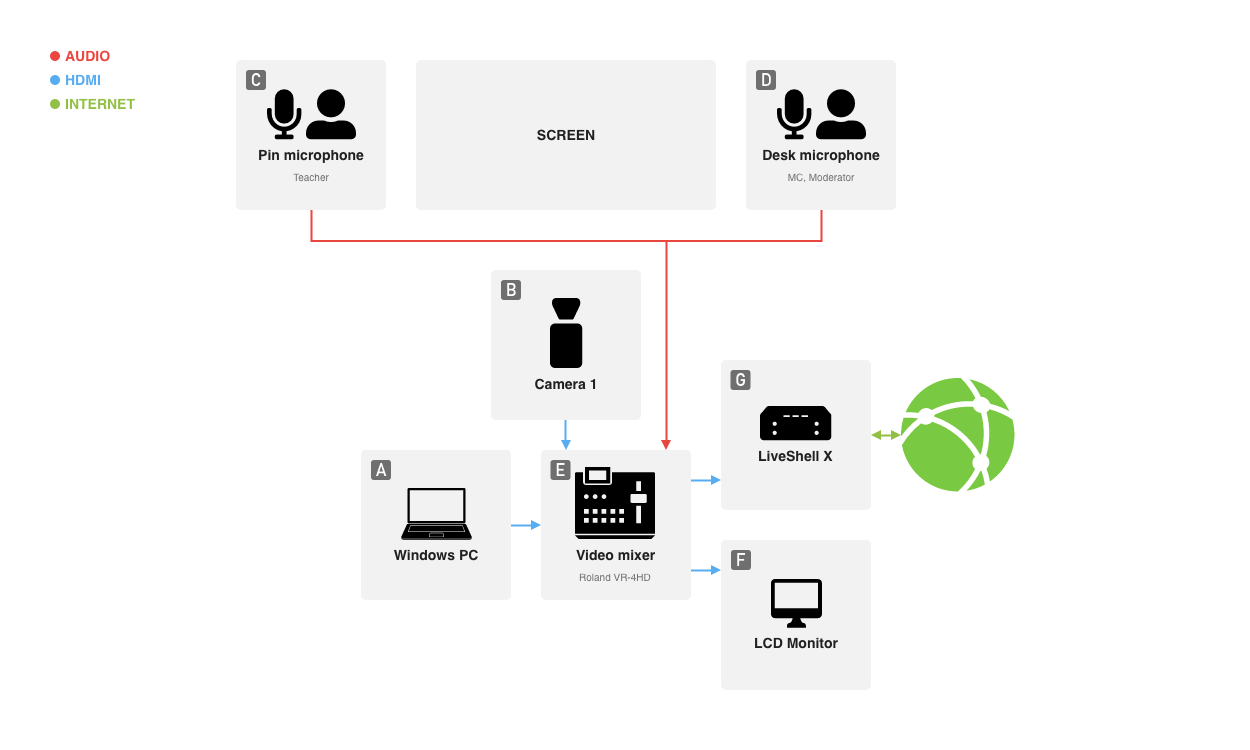 Network
Ethernet
System

Windows PC (as the video source)
Camera 1 (for projecting magnified footage of the screen)
Pin microphone (Teacher)
Desk microphone (MC, Moderator)
VR-4HD (for switching between the video mixer, Windows PC and camera; also used as an audio amplifier)
LCD monitor (for verifying footage of the live stream)
LiveShell X (delivers content to AWS MediaLive and records Windows PC)
Router (Wired LAN)

Streaming Service

A proprietary content-distribution system via MediaLive