Asahi Shimbun Space Department
Asahi Shimbun Space Department
LiveShell X
Cable LAN
Fixed point
24-hour Astronomy Live Streaming with more than 2 Million Viewers in Just One Night
Cerevo's live streaming products have been evolving for over a decade with people seeking high-quality live streaming in more than 85 countries and areas of the world.
We interviewed the Asahi Shimbun Space Department on how they maximize viewer experience for their 24 hour live streaming broadcast from the National Astronomical Observatory of Japan's Subaru Telescope located at Mauna Kea, on the Big Island of Hawaii and the University of Tokyo Kiso Observatory in Nagano, Japan using Cerevo's LiveShell X.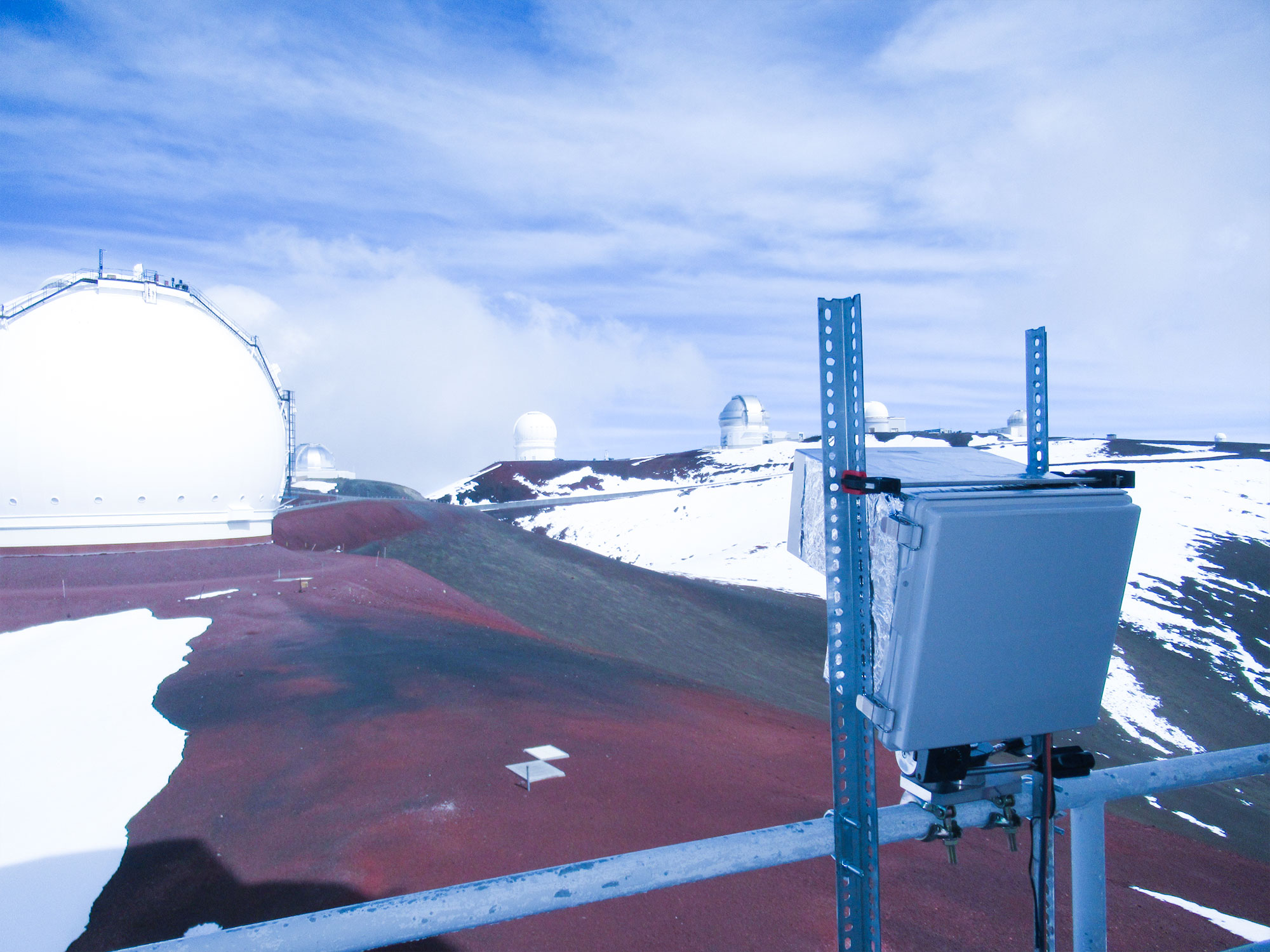 What made you start live streaming using Cerevo's LiveShell X?
The Asahi Shimbun Space Department is a specialized channel to share the wonders and fun interesting things of the universe. The starry sky live stream first started on the Asahi Shimbun YouTube page in April 2019, subsequently we launched the Space Department channel in January 2021.
In addition to live streaming the starry sky of Hawaii and Kiso, on the Asahi Shimbun YouTube channels we also do live broadcasting of more depth topics and information that cannot be covered on the Asahi Shimbun website.
We were aware of how difficult it is to do live streaming of stars and shooting the sky at night and in the daytime, 24 hours a day using a regular smartphone. Because another department of our company was already using LiveShell X we knew how reliable and simple LiveShell X is to use thanks to the feedback from our colleagues. Our setup uses a LiveShell X connected to the camera using HDMI cables.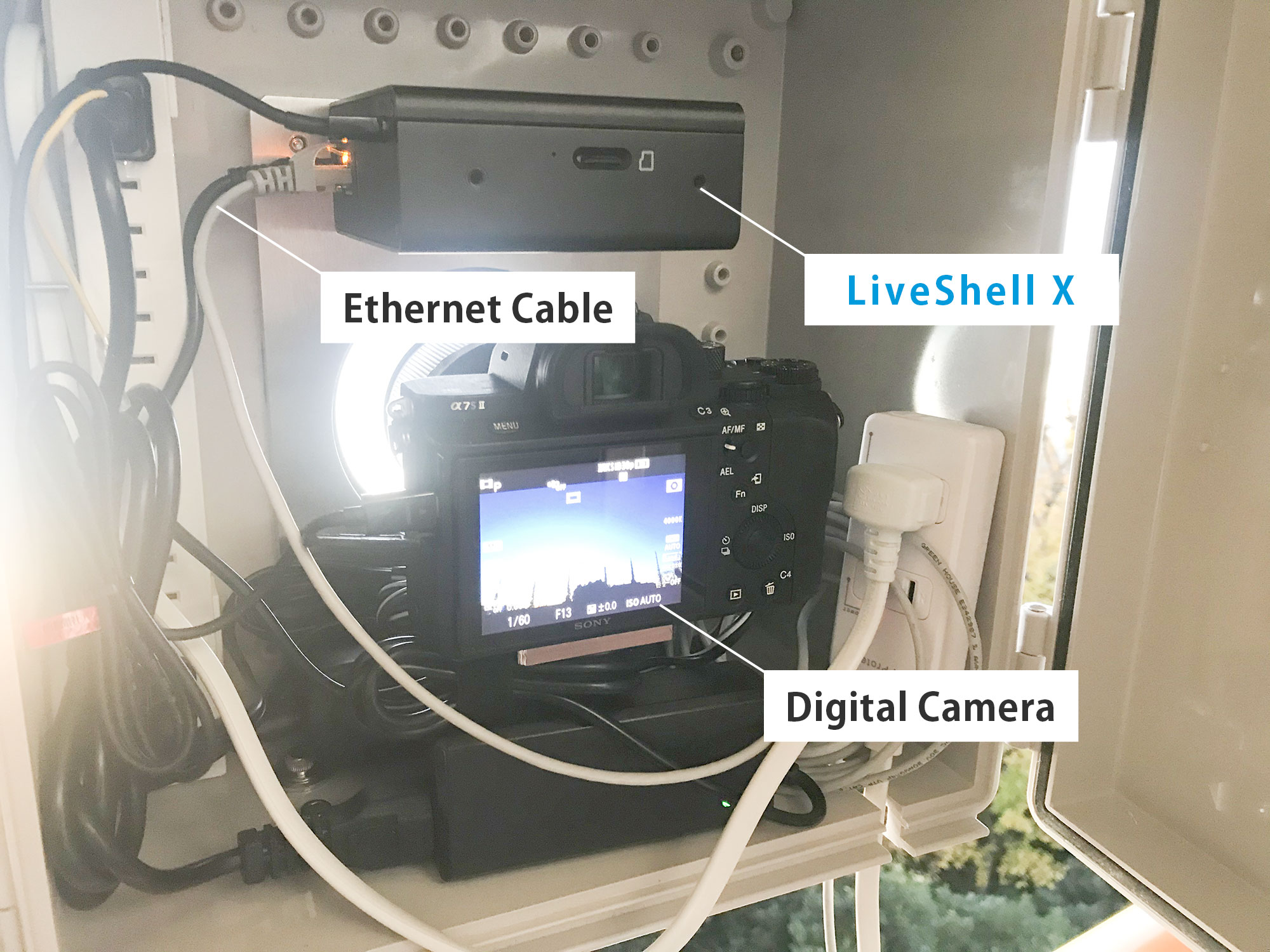 What feedback did you get from your viewers after starting 24 hour live streaming?
We were very surprised to hear so many good responses. Frequently the starry sky live receives so many comments about how beautiful and amazing the live stream is and viewers enjoy watching to catch a glimpse of shooting stars in the sky.
We had more than two million views in just a single night during peak days of the Orionids meteor shower in October 2020 and the total lunar eclipse in May 2021. There are various other upcoming astronomical events such as the Perseids meteor shower and partial lunar eclipse, so we hope more people will enjoy our live stream.
We also think it is interesting to compare the sky in Japan and Hawaii because there is a 19 hour time difference between each location.
Cerevo Live Streaming Video Encoder, LiveShell X
LiveShell X enables you to stream live video and audio without a PC. Supporting H.265/H.264 live encoding at up to 1080/60p, realtime recording via microSD and multicasting with up to 3 simultaneous streams, LiveShell X also supports lower third on-screen graphics. LiveShell X is designed for stable, professional quality broadcasting.