Significantly reducing equipment needed for graduation ceremony live streaming Temple University, Japan Campus
Temple University Japan Campus
LiveWedge
Cable LAN
Ceremonial occasion / ceremony
Temple University Japan Campus conducts live streaming of graduation ceremonies in June every year. They used LiveWedge as delivery equipment for the live stream.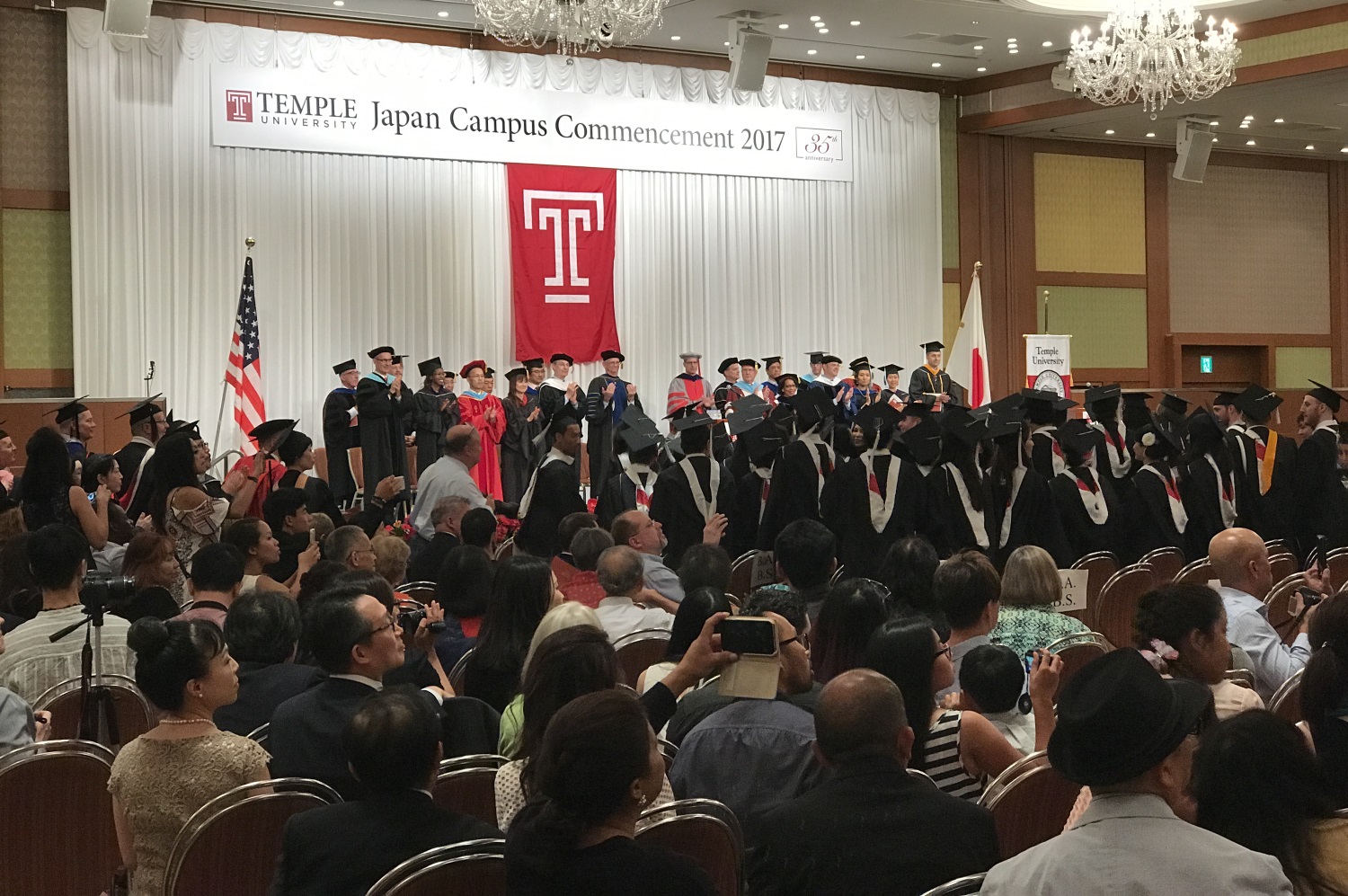 Since the graduation ceremony for Temple University Japan Campus is held at a hotel or similar venue rather than on campus, equipment for live streaming also needs to be brought in and installed in advance. Until using LiveWedge, in addition to cameras and mixers and video/audio equipment, a PC for live streaming and spent several hours set up time were required. Also, HDMI switchers were used to switch between multiple cameras and there was lag when switching screens.
By introducing LiveWedge, they not only reduced the equipment needed but also shortened the setup time. Setup took only about an hour, compared with the previous year where there was no time to take a break beforehand, all the members in charge of streaming were able to take lunch, and the setup time cost was greatly reduced — resulting in positive feedback from everyone involved.
The switching and live streaming were controlled with one LiveWedge, and the monitor video used two displays. Because the event hall was large, HDMI to Ethernet adapters were used. Video effects such as mixing and PinP were controlled on a tablet while Dashboard streaming operation was controlled on a PC using LiveWedge's PC linkage function. Also social media posting was performed, using a separate PC.
System architecture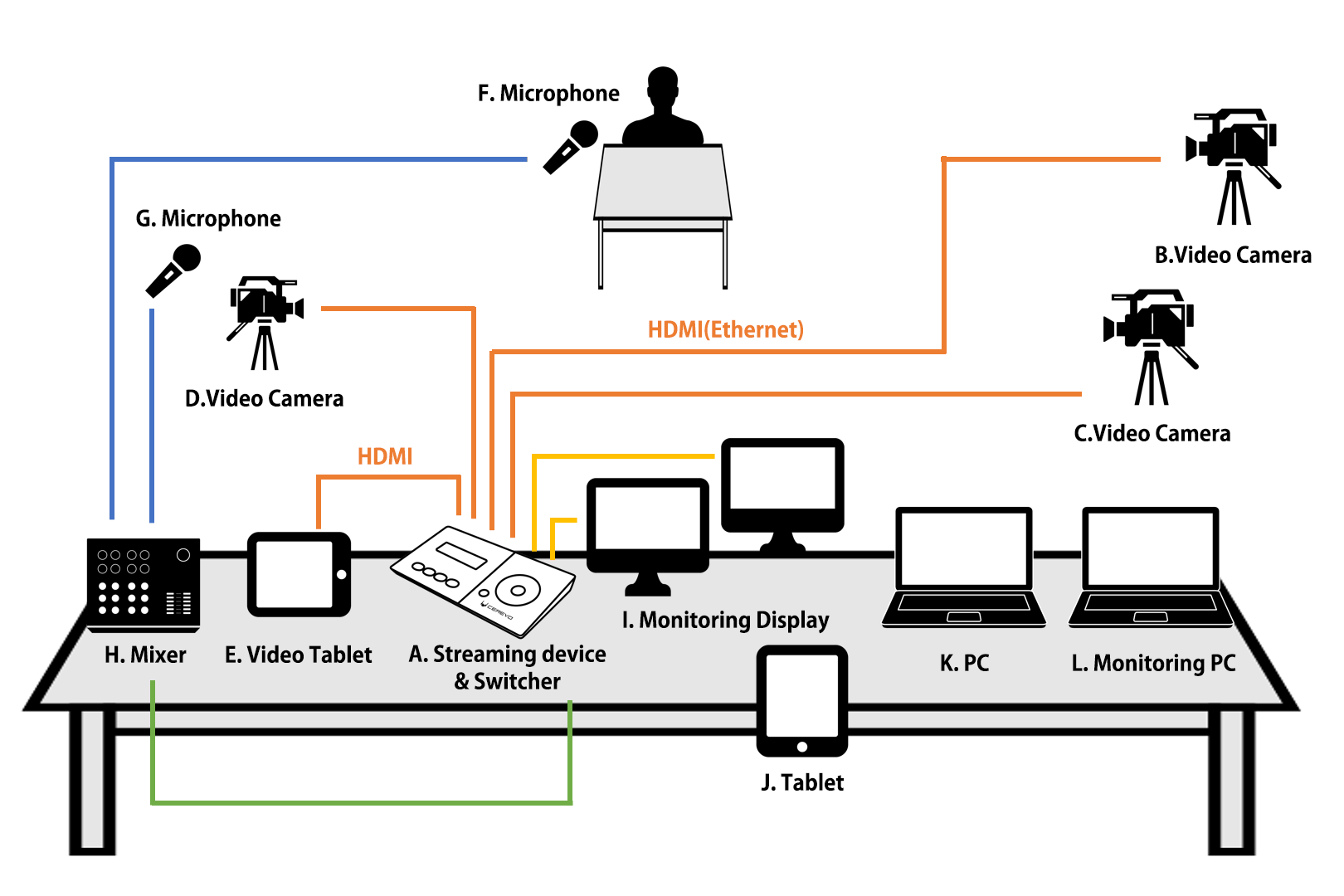 *Click to see the larger image in a separate window
Network
Ethernet
System

Streaming device & Switcher (LiveWedge)
Video Camera
Video Camera
Video Camera
Video Tablet
Microphone
Microphone
Mixer
Monitoring Display
Tablet
PC
Monitoring PC

Streaming Service
How they use Live series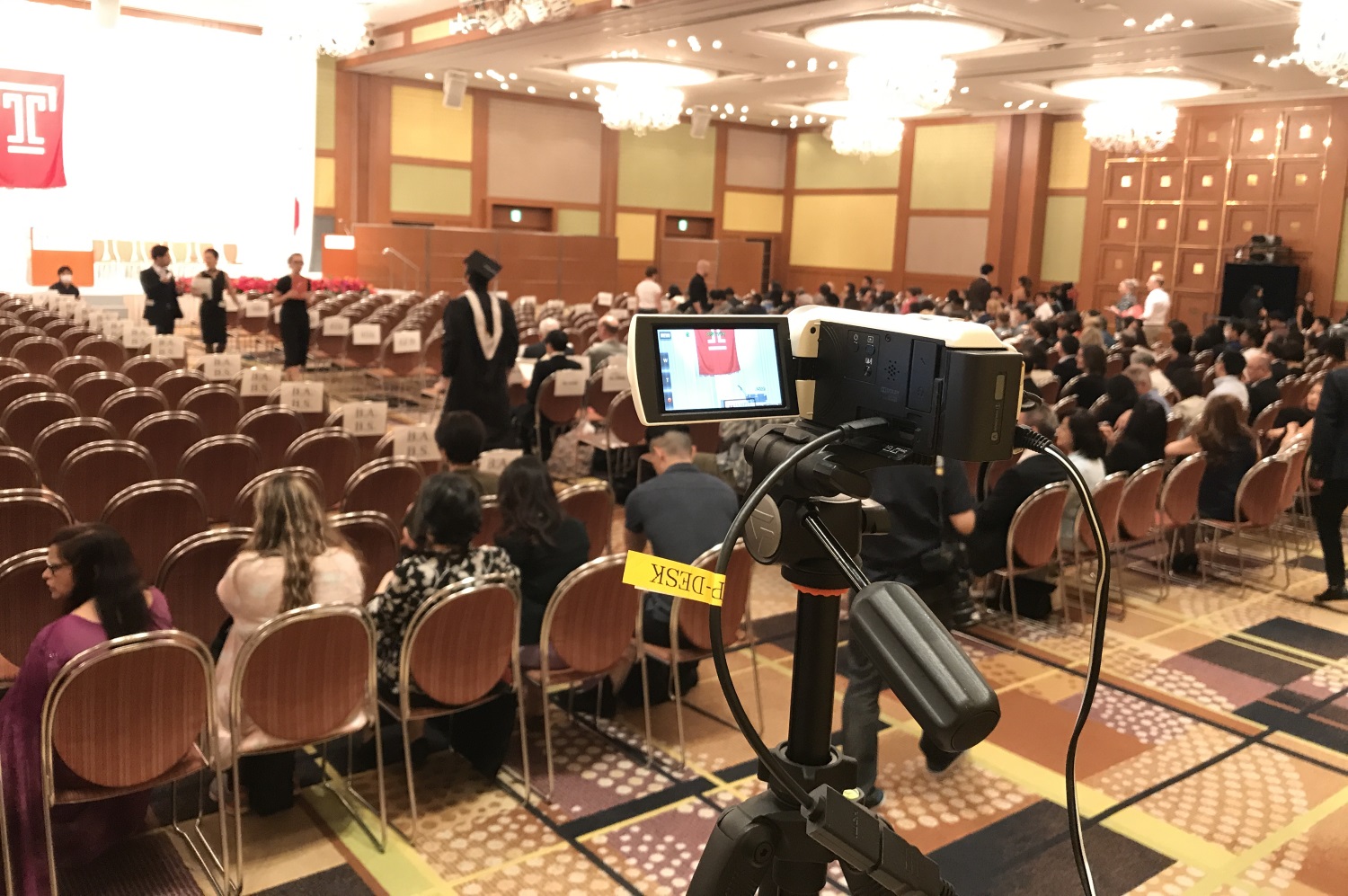 Main camera at the rear of the venue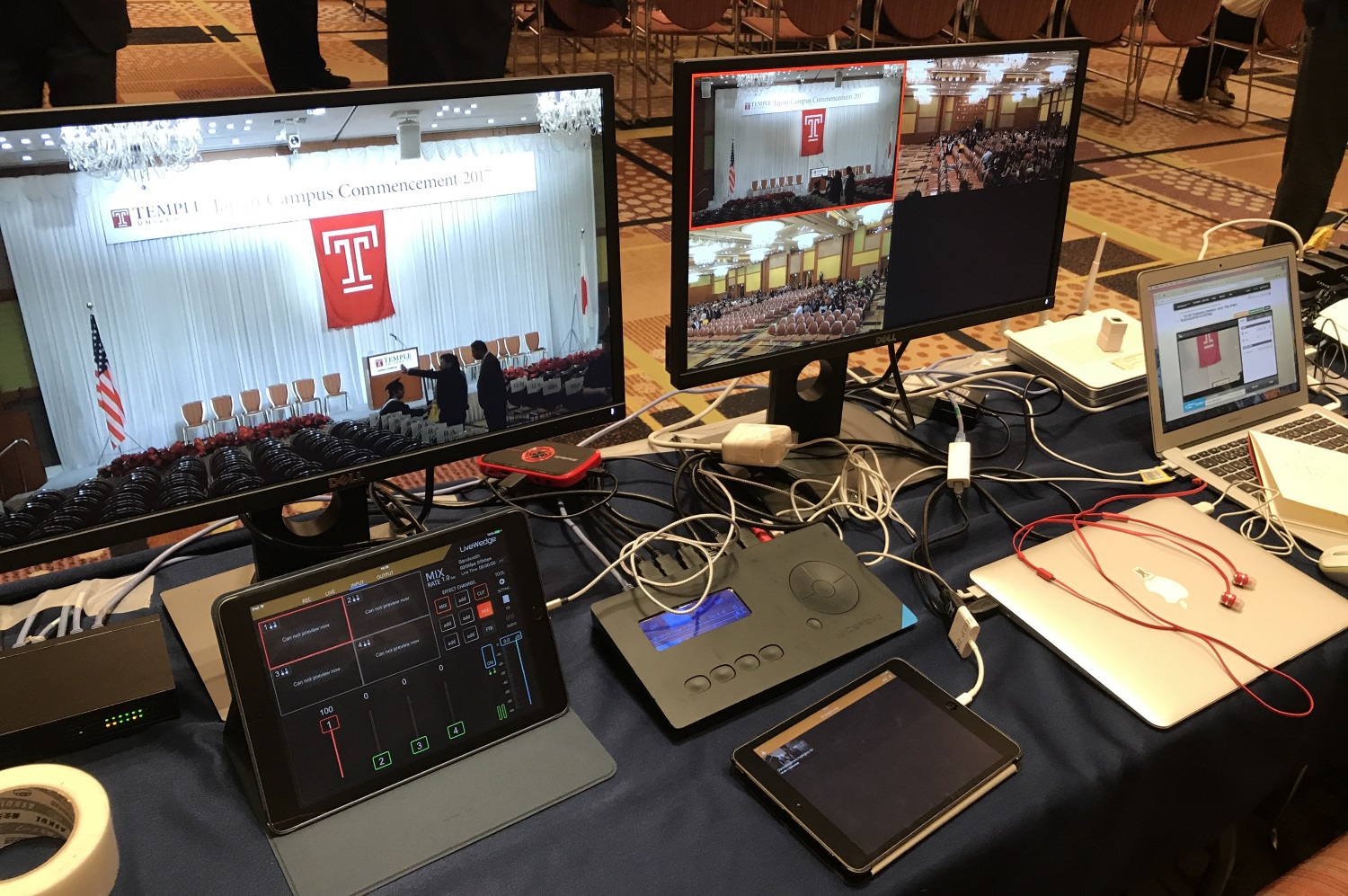 Streaming Device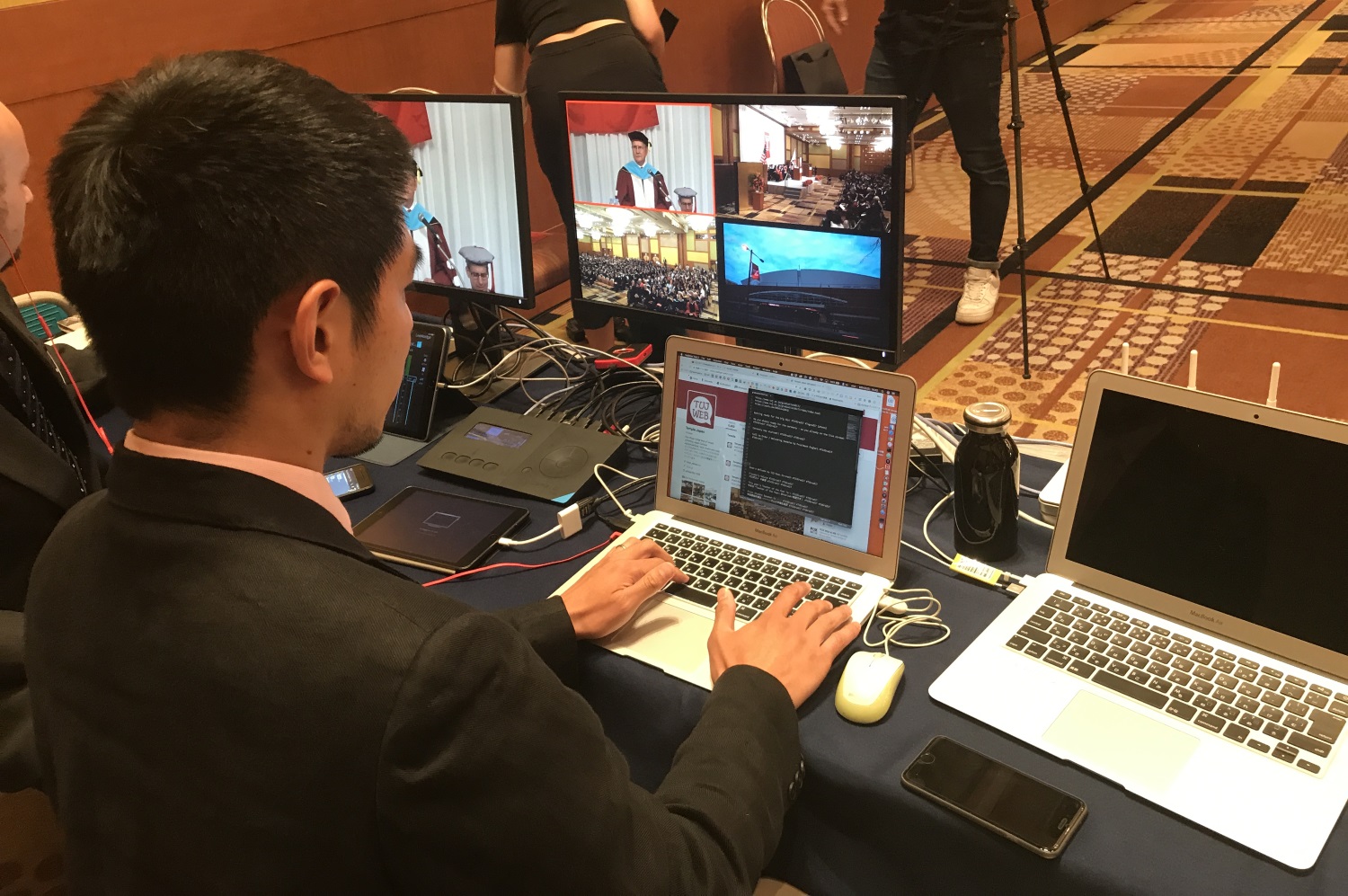 How the streaming took place
A video shot using the system